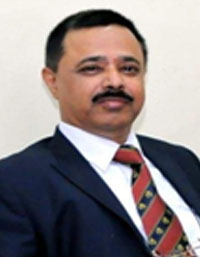 Dear Students,
Vivekananda Law College is one of the pioneering Law college in the coastal belt of Karnataka. Being inspired by the value system of Swami Vivekananda , Vivekananda Vidyavardhaka Sangha commenced a Law College in this part of Karnataka because of the growing need for Legal Education.
Vivekananda Vidyavardhaka Sangha® Puttur has 63 institutions on different areas like Engineering, Management college, starting from Kindergarten to Post Graduation.
Vivekananda Law College is well equipped with all modern facilities and trains the students not only law in books but also Law in action. Apart from Lecture Method the professors take initiatives in personally observing the development of the students by identifying their talents and encouraging them.
Vivekananda Law College trains the students through various methods of teaching like lecture method, case method and problem method.
Vivekananda Law College is totally committed in upholding the Indian culture and Indian values. The college is 30 years old affiliated to K.S.L.U and recognised by the Bar Council of India.
Students who wish to be in the hostel facilities are provided Regular Seminars, Moot Courts and Mock Trials are conducted to inculcate advocacy skills and infuse courage and confidence in the student community to face the challenges of life.
The college has a serene atmosphere with a good background for academic exercises. We have staff members who are totally committed to teaching profession with a very strong management which gives more stress on value system and discipline.
I am really happy to invite students who wish to become Professors, Advocates, Judges and Administrators to this centre of learning. Apart from this, free Yoga classes , Computer classes are conducted keeping in view the challenges of Globalization.
Vivekananda Law College conducts a program on 'NyayaDhara' a platform created for students who wish to be trained for competitive examinations and also Judicial examinations.
Students who are weak in English, a separate coaching class is conducted in the college entitled as communicative English.
It is a pleasure to enter this portal of learning and I wish the student community will make use of the facilities provided by Vivekananda Law College for their future development and become good citizens of India.
I once again invite you all to this institution to acquire the asset of legal knowledge and shine better in their endeavours. The institution also provides placements who are fit and competent.
May god bless you all.
Dr. B. K. Ravindra
Director of Legal Studies