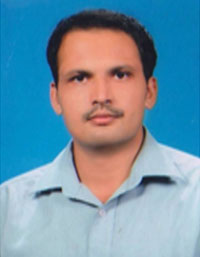 Dear Students,
At the outset I welcome the student community to Vivekananda Law College which has carved out a niche itself in the field of Legal Education. The Vivekananda Law College was started 30 years ago and has produced a good number of Legal Luminaries. The college was established by Vivekananda Vidyavardhaka Sangha® Puttur affiliated to K.S.L.U. and recognised by the B.C.I.
The success of the college is because of the encouragement, co-operative and tiresome work of our President Dr.KalladkaPrabhakaraBhat who runs the institutions in a democratic manner. About 63 Institutions of different branches come under Vivekananda Vidyavardhaka Sangha.
The success of the institution is because of the support of the Governing Council of Vivekananda Law College and dedication of both teaching and non-teaching staff. The college gives importance to both curricular and co-curricular activities and takes personal attention of each and every student.
Hostel facility is also provided for the students and managed by experience wardens.
We believe in the discipline, values and hard work which is a path to success.
A warm welcome to all of you to this portal of learning.
Sri Rajendra Prasad A.
Principal In-charge
Vivekananda Law College, Puttur