A one day Workshop on the topic "Expanding Horizon of Legal Profession" was organized on 16-03-2019 for students of Degree pursuing their studies in Humanities. The speakers for this workshop were Sri Ram Mohan Rao, Advocate, Sri Subramanya Kolathaya, Advocate, Dr.B.K.Ravindra, Director of Legal Studies, Vivekananda Law College, Puttur and Sri Manish Salian, Senior Legal Executive Puttur. The speakers enlightened the students that about employment opportunities in various fields of Law, significance of Law, and the impact of Globalization has created vast job opportunities for law students.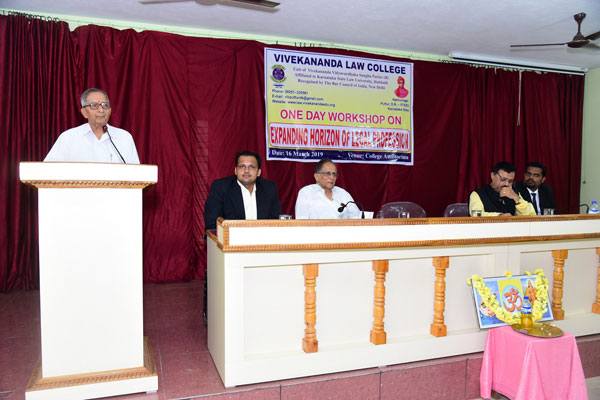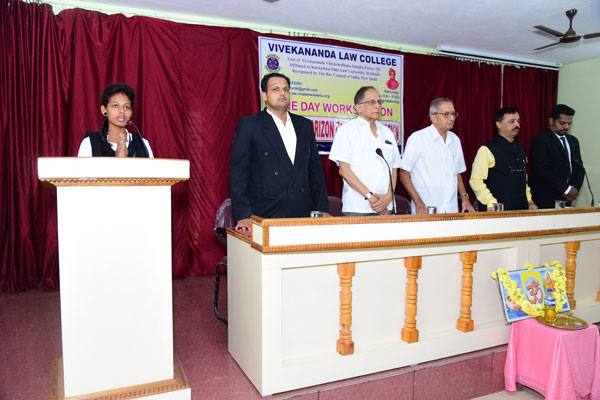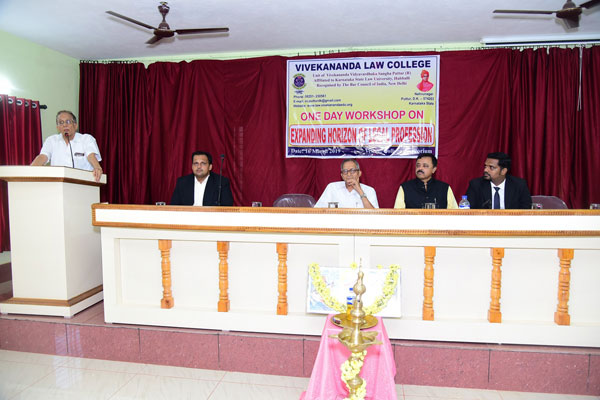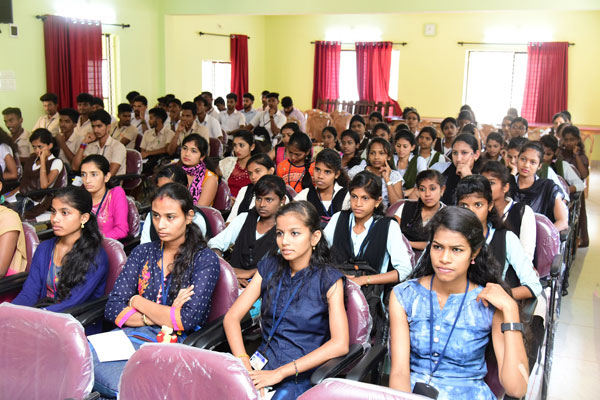 Great Leaders like Margret Thatcher, Mr.Obama, Sri Mohandas Karamchand Gandhi have created niche in themselves because of law background.
It was also explained how lawyers took a role not only in achieving freedom but also in framing a constitution for India.
Further the study of law will not raise the income but helps in rendering social Justice and a disciplined Lawyers will get a great admiration from society. Law governs an individual rights from his birth till the end of life. The knowledge of law builds courage, confidence brings financial stability and a committed lawyers will earn respect and prestige in the society.