On 05.03.2019 a Seminar was conducted by Vivekananda Law College On Swacch Soch at the request of the Ramakrishna Mission, Mangalore. This Seminar was conducted to promote the Swacch Bharath Abiyan for the cleanliness of the society and to create awareness about the waste management among the students.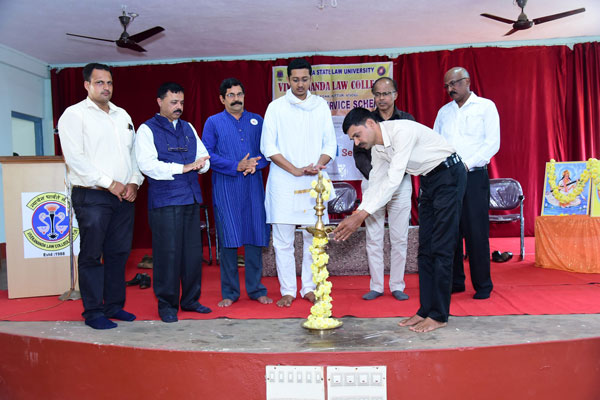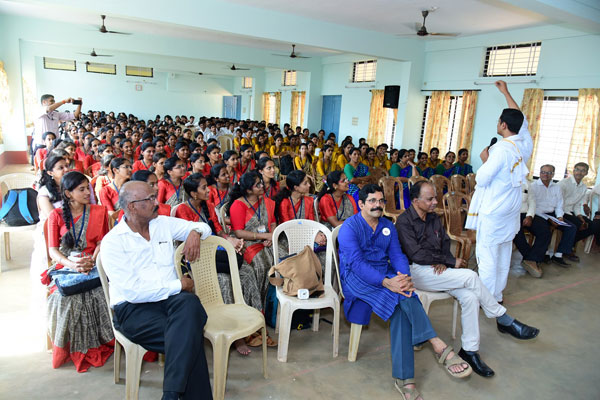 Dr. B.K Ravindra, Diector of Legal Studies had rendered his presidential speech and shared his views on Swacch Bharat Abhiyan, and opined that Cleanliness of the society is the responsibility of everyone in the society. Dr. K. Rajamohan Rao, convener at Naagarika Salahaa Samithi and Swacch Suratkal Abhiyan had rendered speech on "Idea of Swacch Bharat: Inspiring Indians to Transform India", he spoke about the importance of cleanliness and what are all the measures to be taken by the government for waste management.
In the second session of the seminar Sri. Ranjan Bellarpady, Chief Coordinator of Mangaluru Ramakrishna Mission Swacch Manas, Swacch Soch & youth Programmes he had rendered his speech on "A step Towards Cleanliness: RKM Swacchta Abhiyan" he explains to the students about the waste management and the types of wastes and methods of segregation, Disposal of the waste. Sri. Gopinath, Ex- Service Man from Indian Army after retiring from the army he joined Ramakrishna Mission as a volunteer.